Personal Finance and Book Club this week.
Tuesday October 18th at the Stockton branch of the library.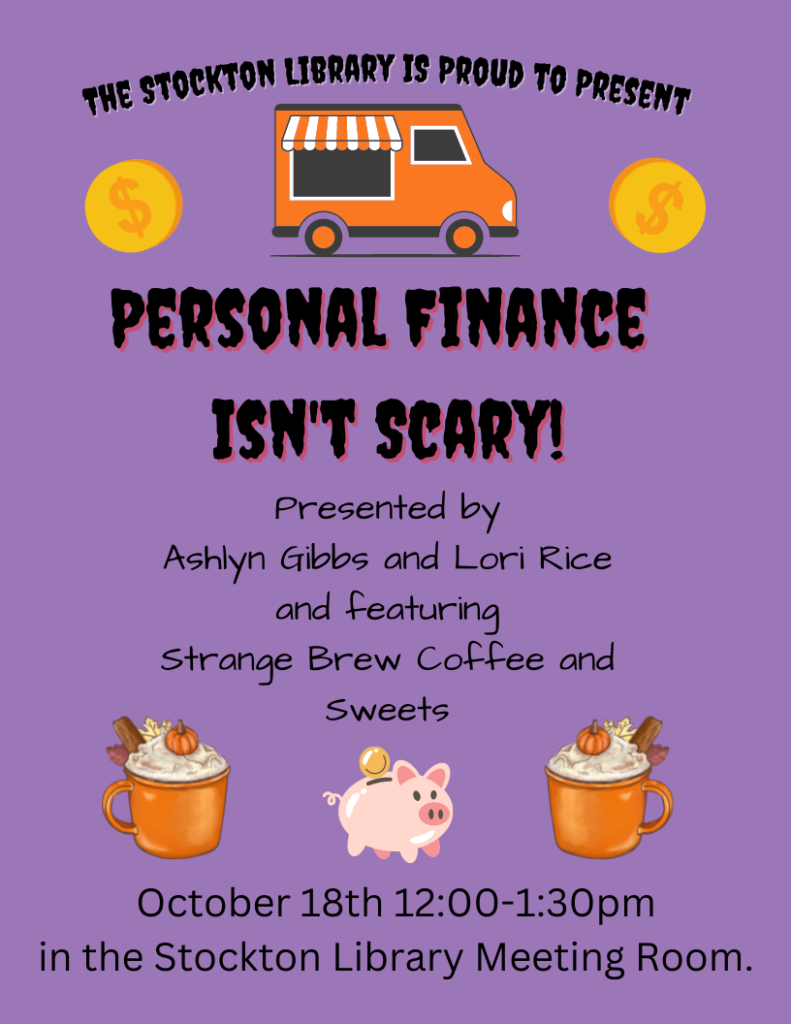 Then on Friday October 21st the book club will be meeting at the Stockton Branch to discuss The Maidens by Alex Michaelides.  As this is only the second meeting of the book club, we will be picking books for the next few months.  Even if you haven't read the book we would love to see you there.  Bring two or three book ideas and join us!